Generate more results online
Magnetis' mission is to offer first-class service to its car dealership network. Whether for building your new website, for the management of efficient marketing campaigns on various medias, or to generate leads with the help of innovative strategies and technologies, we will transform your relationship with your agency into a simple, fun and profitable experience.
Package Details
Enroll
---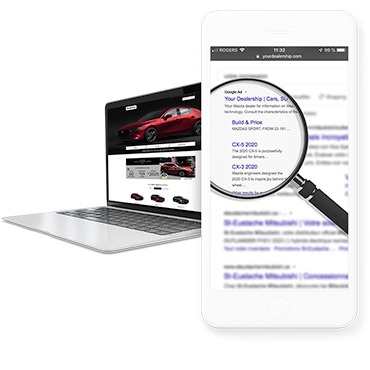 Successful Marketing Campaigns
Our trategists go beyond simple budget management and reporting. They get into the core of things, they process data, and they want to understand your reality from prospect acquisition up to the ultimate SALE. Each dealership, each market area is different, hence the importance of adapting to each of our customers for bigger success.
Our goal is not only to provide you with quality leads, but most of all, with SALES and ROI. By doing the right targeting and by developing the right strategy on various search engines or social networks, we are proud to spread growth year after year.