We build emotions. We deliver sales.
A completely redesigned marketing approach
Let's build emotion and excitement in your visitors, where they are and when they are ready to see you.
At NERD Auto, we are convinced that our automotive marketing teams will delight you and contribute concretely to the achievement of your most ambitious goals. That's why we don't impose any binding contracts or long-term commitments on you.
NO COMMITMENT = NO RISK
This is our ALL-IN guarantee.
We guarantee that every member of our team will invest their heart and passion in our relationship with you.
If for any reason you are not completely satisfied, don't like our ideas or don't like our clothing... you have the freedom to leave at any time, without penalty 💸 or angry emojis 😡 !
Package Details
Enroll
---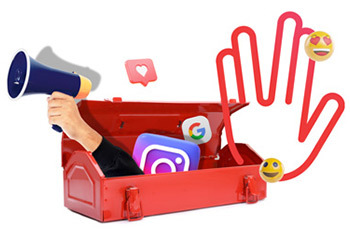 Your online presence, taken care of.
The Internet is vast. Don't get lost: hire a Nerd.
Whether you would like to improve your social media presence, manage your online reputation, optimize your Website's performance, make sure your advertising dollars are well spent… or all of the above and more, it is a known fact that a Nerd is your best resource to navigate through the online realm. Good news: we've got plenty, and they're at your service.
---
Think outside the box.
There's more than Google and Facebook
Of course, we are Google Partners and Facebook Certified… but there are other untapped channels to consider. Whether it's selling them their next car or recruiting them to join your team: seduce on Tinder, serenade on Spotify and flutter your eyelashes on Snapchat.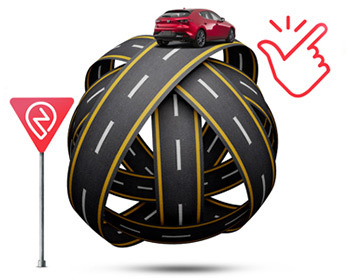 ---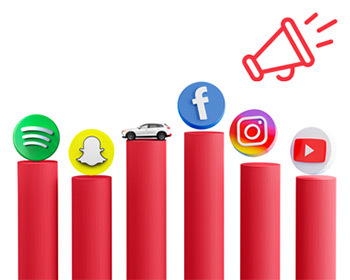 Socialize effortlessly.
You want to shine on social media but are tired of wondering...
Who should you trust with this task? What to share? When to post? How to make the algorithms work FOR you and not AGAINST you? How to generate sales from these platforms?
It's POSSIBLE to have the peace of mind of knowing that your page is updated and that you are interacting and engaging in a regular and professional manner, using the latest industry trends and best practices... without the daily puzzle!
The Nerds do it for you!
---
Fully transparent paid campaigns
Crystal Clear Strategies. More results.
Our SEM Nerds are obsessed with creating and optimizing awesome digital campaigns that really help driving more qualified traffic to your website. NERD AUTO's websites allow you to cleverly identify your visitor's interests and to leverage this data to serve them highly customized ads. And the best part: our fully transparent management fees remove all uncertainty from the equation. Search, Display, Remarketing, Social… we do it all, and let you access all the most important KPIs in a simple and comprehensive report.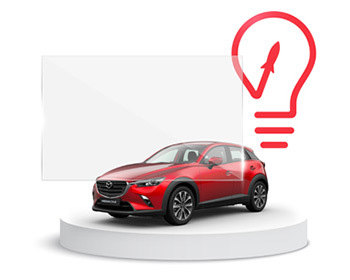 ---
Unparalleled support
Your business moves fast. We know. And so do we.
A top-performing automotive Website needs a top-performing crew in order to drive business and results to your dealership. Trust our Nerds to deliver quick and efficient expert support to keep your online business at top speed, at all times. Nerds may not dress like a fashion show, but they are incredibly focused on delivering unrivalled service levels, helping you dominate your market.